Fall Home Selling Checklist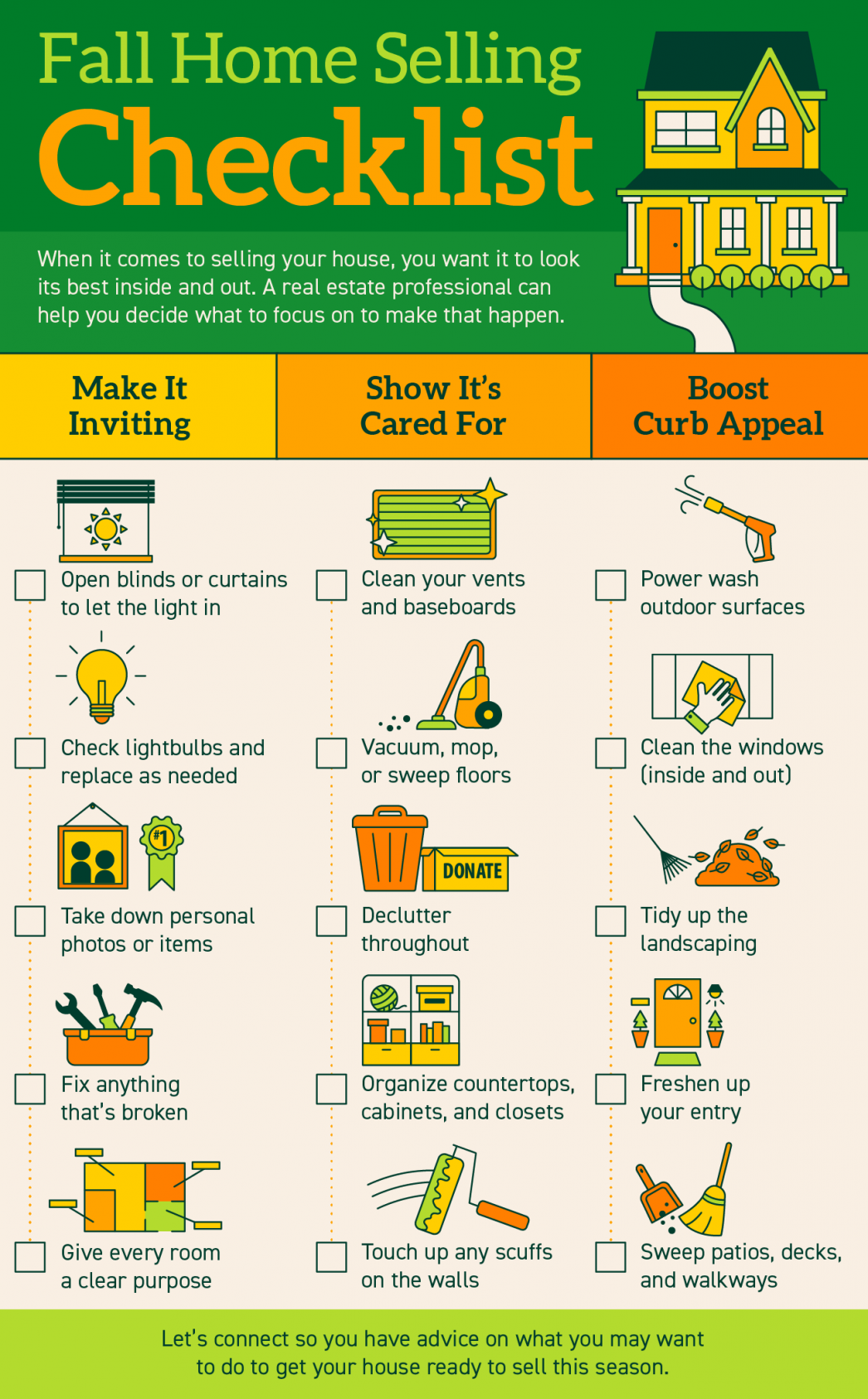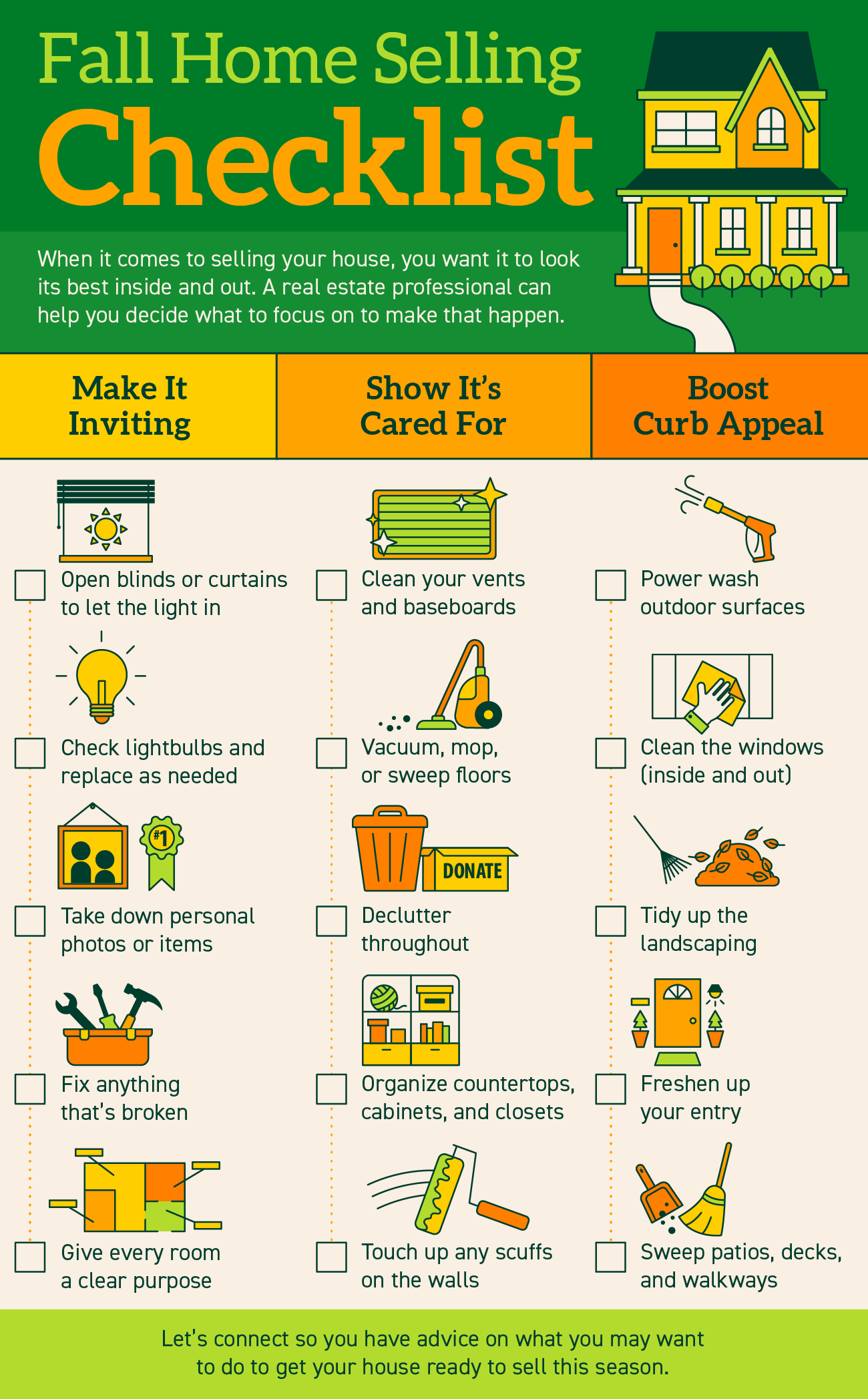 Fall Home Selling Checklist
Some Highlights 
When it comes to selling your house, you want it to look its best inside and out so it catches the attention of buyers. A real estate professional can help you decide what to do to make that happen.
Focus on tasks that can make it inviting like fixing everything that's broken and giving every room a clear purpose.
Show it's cared for by cleaning, touching up any wall scuffs, and declutter!
Boost your curb appeal by tidying up landscaping and power washing outdoor surfaces.
Other Tips
Make sure to do some organization around the house.
Big kitchens, bathrooms and storage tend to be big selling points so it can help to make your rooms look as spacious as possible. Professional home stagers recommend that you remove 50% of your items.
In addition to cleaning and decluttering, you should consider depersonalizing your home. The goal when selling is to have a buyer fall in love with your house, picturing themselves living there and imaging their belongings inside. That can be difficult if your home has your personal stamp all over it.
A fresh coat of paint can make a home feel new. In fact, painting is one of the most common recommendations real estate agents make to sellers before they list. Paint can help small rooms appear larger and highlight architectural details, such as crown molding and trim. Be mindful of your color choice, however. Experts recommend warm neutral colors, such as beige, tan, gold, gray, and "greige," a blend of gray and beige. Because these shades go with anything, they can help buyers to picture their belongings in your home.
Let's connect so you have advice on what you may want to do to get your house ready to sell this season.